1. Apply your theory:
Internships offer students the chance to put what they are learning into action, in a real-world environment. This helps you better understand the theories and strategies you have been reading about, cementing the learning process and giving you greater focus.
2. Get a feel for the work environment:
For students who are exploring their career options, internships are great! By joining a team, you will have a much better understanding of what it's like working at a particular company and get a clearer idea of the industry itself.
3. Boost your confidence:
Of course, taking on an internship helps you learn about the work environment, but it also helps you learn about yourself.
You will have a much clearer idea of your own strengths, weaknesses, likes and dislikes. Most importantly, knowing that you have hands-on experience will give you far more confidence when it comes to job seeking and interviews.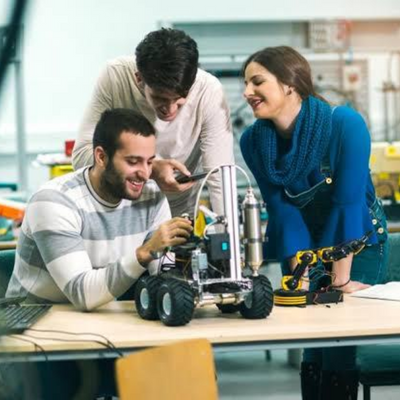 4. Build networks:
As Porter Gale wrote, "your network is your net worth" and internships offer students great networking opportunities. You'll meet colleagues and team members, take part in meetings and get to know new people in a professional environment.
5. Increase your motivation:
There's a big difference writing an academic paper and writing a real report, with real world consequences. Knowing that you are contributing to the success of a live project and that people are counting on you to do a good job, gives you additional motivation.
6. Improve your CV:
Students who put themselves forward for an internship show that they are willing to take responsibility, work hard, want to learn, and are interested in getting experience. These are all qualities that hiring managers are interested in and this helps you differentiate yourself in a competitive jobs market.
7.Help guide career goals:
An internship can give you job experience by introducing you to daily rigors and tasks without a firm commitment to that precise career track. It can help you decide if certain jobs fit your personality and your talents and allow you to meet people who can give you career advice and guidance.

8. Getting a reference or letter of recommendation:

When it comes to finding your first graduate position, references and recommendations can be the difference between an offer and a rejection.

Most managers will be happy to offer a reference or letter of recommendation after completing an internship with them, so when the times comes you will have a greater chance of getting the job you have always wanted.